Product
Parallel is developing a new patent-pending vehicle architecture to increase utilization of today's rail network. The autonomous battery-electric rail vehicles transport standard shipping containers as a single or double stacked load. The vehicles can self-assemble en route as platoons on the nation's existing rail infrastructure. More flexible than traditional trains, the rail vehicles enable more responsive service and a wider range of routes.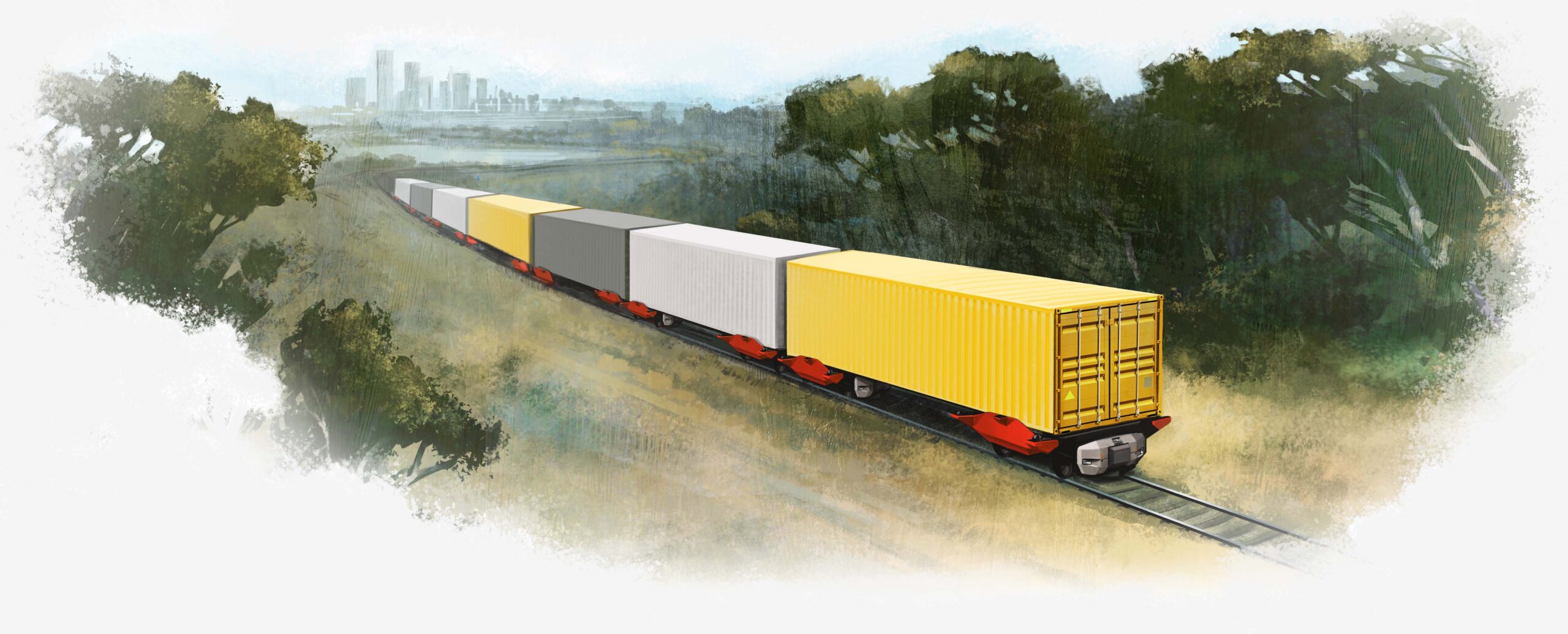 Modular System Highlights
New terminal concepts
Parallel's proprietary architecture allows for smaller, cleaner, and less expensive terminals that can be built closer to shippers and customers. Terminal concepts unlocked by Parallel include direct-to-seaport, and direct-to-warehouse, as well as standalone micro-terminals. The more accessible terminals allow railroads to open new markets and reduce last-mile delivery costs.
Open railroad crossings
Parallel platoons will reduce waiting times at railroad crossings. The platoons are shorter than traditional trains, and the vehicles will separate if they are blocking traffic, allowing emergency vehicles and the public to safely proceed without delays.
Direct routing
Parallel platoons can split in motion and route directly to multiple destinations. Our platoons will bypass congested switching yards and eliminate the need to manually sort and reassemble freight onto secondary trains—saving hours, or even days, of transit time.
Flexible scale
Our flexible system is designed to increase the utilization of today's existing rail infrastructure. Unlike traditional freight trains, our platoons do not need to accumulate large quantities of freight to make service economical. This results in greater asset utilization, faster delivery times, and higher quality of service.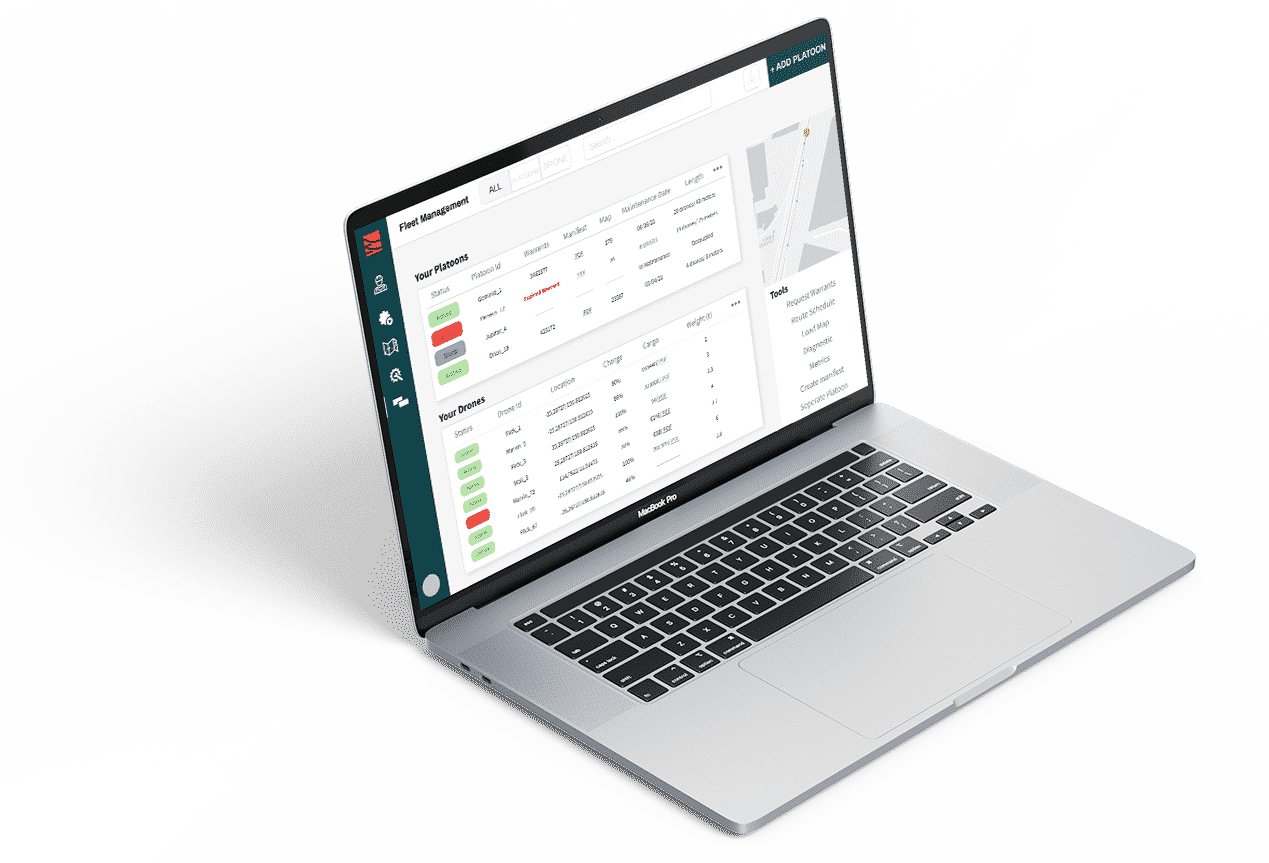 Fleet Management
Parallel is developing software that allows its vehicles and platoons to safely integrate with existing rail operations so all freight trains and transit interoperate. The fully-automated connected system leverages machine learning to optimize vehicle routing, traffic scheduling and energy consumption. The result will provide customers with hassle-free, best-in-class service and freight tracking.